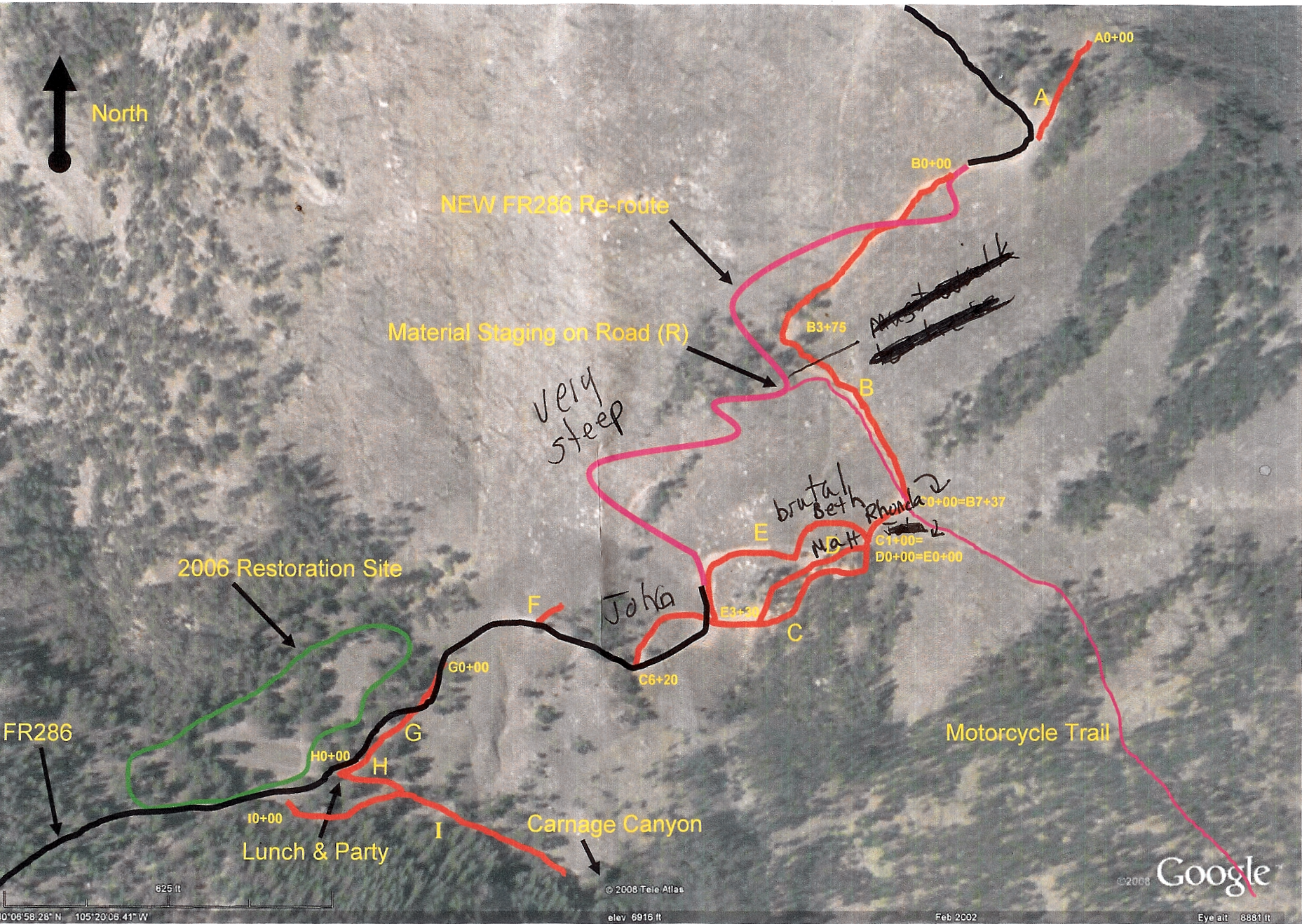 It was the longest walk ever, up Carnage Canyon to our worksite. At least an hour of balancing on our heels, or sometimes not. As crew leader, all I could do was ask her after the fall, "Are you all right"? I was too busy placing my own feet to watch others. We trudged past the "No Shooting" signs, over the dragon's teeth that closed the canyon to 4WD, and up and up and around the lunch site and up to the tool cache. Seed. Erosion matting. Biosol. Shovels. One Pulaski. McClouds. The six of us carried it all in one trip.
Most of my WRV crews disintegrate by the end of the day, leaving early, being poached for other crews, but this one thrived under the climbing, descending, boredom, dirt, and smells. The lone man joked about eating Biosol like chocolate chips. We seeded, raked, staked the matting, spread the straw, and slid down the hills.
Into a glass of beer.
Then we came apart and headed home.
The crews drink in a meadow
where jeeps once roamed:
The band sings "Happy Birthday."